Free Delivery
Family Pharmacy offers free prescription and medical supply delivery service to your home, office, or hospital for all of our customers. We are there for you when you need us most. Ask about our free delivery service and never have to pick up prescriptions again. Our team is reliable and consistent with deliveries. Family Pharmacy is dedicated to your health and well-being.
Call (239) 249-4036 or contact us online to learn more or schedule delivery service.
Fast and Accurate Prescription Processing
Our experience pharmacist would fill your prescriptions promptly and is available to answer and questions or concerns. We're never to busy for our customers.
Medical Supplies
Family Pharmacy is providing Naples with the highest quality medical supplies in the industry. When caring for yourself or a loved one, you want to ensure that you have the best service, care, and supplies for complete health assurance and wellbeing. Our staff is trained and professional in medical supplies and deliveries. If you're unsure about the quality or service of a product, ask an associate.
Family Health Mart Pharmacy provide a variety of products for everyday and temporary needs including, but not limited to:
Bath Safety
Walking Aides
Canes
Wheelchairs
Wound care
And more
Stop by our store or call us today. Contact (239) 249-4036 to learn more or schedule delivery service.
Compounding
Compounding is the creation of a customized pharmaceutical preparation by a licensed pharmacist to meet the unique needs of an individual patient when commercially available drugs are not effective or available.
At Family Pharmacy, we pair our experienced staff of pharmacists with the most trusted technology and the highest quality of pharmaceutical ingredients to produce concise, safe and effective compound preparations to meet every patient's personal health.
No matter what the reason, Family Pharmacy is making it so every patient is getting the help they need with compounded medication.
Non-sterile compounding services include:
Flavored solutions and suspensions
Creams, lotions and gels
Capsules
Sprays
Sugar-free preparations
Geriatric dosages and hospice formulations
Pediatric dosages
Post Office
Family Pharmacy is equipped with a full service Post Office for your convenience. Stop by today and get all your errands done in one convenient location. Our post office is open Monday through Saturday in compliance with USPS.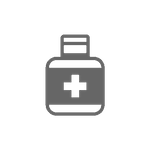 Prescription Services
Home Delivery
Medication Adherence
Durable Medical Equipment
Flu Shots & Immunizations
Med Synchronization
MTM Services
Mail delivery
Private Consultation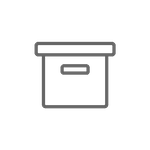 High-Quality Products
Pain Medication
Cold and Allergy Medication
Vitamins
Oral Health Products
First Aid Items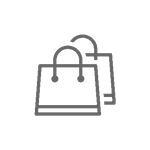 Miscellaneous Items
Greeting Cards
Candles
Shower and Bath Items