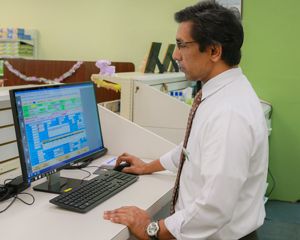 Family Pharmacy Naples provides high quality medical supplies and pharmaceuticals with superior customer service. Our convenient location and extensive selection of services makes us the best choice when it comes to choosing a pharmacy in Naples. The experienced staff of Family Pharmacy is here to provide a wide variety of over-the-counter and prescription medications as well as provide information on our compounding services and medical supplies to all our patients.
We have the following home medical equipment in store:
Bath Safety
Walking Aides
Canes
Wheelchairs
Wound care
And more!
At Family Pharmacy, we use the up-to-date technology and the highest quality of pharmaceutical ingredients to create a one of a kind pharmacy experience. We are helping residents all over Southwest Florida with their healthcare needs. Our compounding capabilities provide safe and efficient medications that are tailored to each patient's personal needs. Our staff is dedicated to your health, your comfort, and your recovery.
At Family Pharmacy, we are always there when you need us the most. With a focus on customer service and care, we are a family of pharmacists serving the Naples community. We are conveniently located off of Rattlesnake Road in Naples, Florida and also offer free delivery to our pharmacy customers. Call or visit us today